Tenant Resources
Hello if you're new. Goodbye…for now if you're leaving us. Hope you're enjoying your stay. Whether you're a prospective new tenant, or you've been our resident for 8 years, we want to provide as much support as possible. Below are many resources that will help you along your journey. If you have additional questions not answered here, reach out and we'll get you taken care of.

Need to Update Your Profile?
Changing your contact information
Updating your profile is nice and easy. Click here, complete the change form and our team will have you updated in no time at all.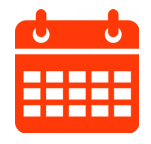 Inspection Time?
Scheduling your property inspection.
Well, it's that time when we need to take a peak at the property. You can click the link here to access our calendar and schedule a time that works for you.

Want to Chat?
No more waiting around.
Is there something you want to talk about, click here to access a team member's calendar? Well schedule it for time that works for you and we'll take the time to discuss whatever's on your mind.

Moving Out?
Notice of Intent to Vacate
If you're planning to not renew your lease and leave the property, please complete and submit your office notice here.
Resources
Current Residents
Resources to Make Your Stay Comfortable
If you're a current tenant of Utah Property Solutions just simply log into the TENANT PORTAL where you can easily submit maintenance requests and pay your rent conveniently online.
Links and Resources
DIY Maintenance