Property Solutions of Utah is an innovative and full service property management company, and we'd like to introduce ourselves to you and let you know that we're available to answer any questions you have. I have personally been in real estate for 10 years, and I have owned a brokerage for most of that time.
A few years ago, I became an investor myself and I quickly realized there were a lot of inefficiencies in the property management industry. So after months of investigation and due diligence, I decided to open Property Solutions of Utah.
The key to starting this company was finding the best strategic partnerships that we could. This has led us to investing in the best website, providing the best resources for tenants and property owners, and adopting the best tenant screening practices which include thorough background checks. We handle rent collections efficiently and on time, and our system has been built around establishing and maintaining great relationships with vendors. We have also invested in our staff, which means they are highly trained and committed to the work we do.
All of these developments have allowed us to be more competitive in our pricing. Instead of making more money, our business model is to pass the savings on to you. This has created a lot of skepticism among our competitors. Some other property management companies might say we are a "mom and pop shop" and that's why our prices are so competitive. Actually, we are not a "mom and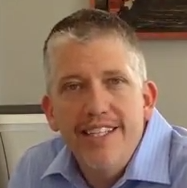 pop shop," we've just been very smart with how we've set this business up.
We make ourselves available by office phone, cell phone, text message and email. You can also visit our website and inquire about our services there. Please contact us at Property Solutions of Utah, and we'll talk about whether we're a good fit for you and your rental property.