A couple came in to talk about property management, and they had a fantastic list of questions. One of the things they wanted to know really stood out, and it forced me to step back and reflect on what we struggle with as professional property managers. They asked: what is the biggest challenge you face day to day when you're managing rental property? It's complicated, but I want to talk about what we find that challenge to be. The biggest challenge is maintenance problems.
Managing Tenant Maintenance Expectations
Often, we run into the challenge of tenants thinking we are a concierge service. They believe that because there is a property manager taking care of the property, they can call us for everything, whether it's to take out their trash cans or replace their light bulbs. So, we've begun setting expectations up front. My recommendation to you as a landlord or owner manager is that you set an expectation up front. When you're talking to a tenant, or showing the property, or going over the lease agreement, talk about what you expect from them and what you will do for them. Then, there are no questions. Tenants know they are responsible for light bulb replacement and clogged drains and air filters. We want to create a mutually respectful relationship.
Using Great Maintenance Vendors
Find the right vendors for maintenance. When there is a maintenance problem, you want access to someone you trust who can take care of the problem quickly. You want to know they will solve the problem correctly and do it with the best parts, the best price, and the best communication. You want someone who treats your tenants with respect.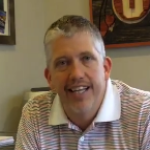 When it comes to maintenance, you also need to be aware of the Utah Fit Premises Act. We've done another blog that explains what you need to pay attention to quickly when you're keeping your home habitable.