The difference between tenant damage and normal wear and tear in your rental property is not always clear. At Property Solutions of Utah, we believe there are a few things you can do to make the process easier and to keep you protected while you're making decisions about a tenant's security deposit.


Completing a Move-In Checklist with the Tenant
The most important thing you can do while moving a tenant in is a move-in checklist with that tenant. A lot of Salt Lake City property management companies and landlords will leave a checklist with the tenant and tell them they have a specific number of days to turn it back in. That allows the tenant to go through the house and pick it apart. That one-page checklist can easily turn into four pages. The tenants will try to protect the security deposit, and they don't want to be responsible for anything that goes wrong. We suggest you take your time and walk through the property with your tenant. This is like what happens when you rent a car. You walk around the car and everyone agrees what's wrong and what kind of damage is already there. That way, there's a baseline when the car is returned.
Comparing a Move-Out Checklist
Both you and the tenant should sign the move-in checklist. Then, when you go back to do the move-out list, you can reference the move-in list and determine the damage. This is your opportunity to see if there is some normal wear and tear, which the tenant won't be charged for. This might include some traffic patterns on the carpet, a few scuff marks on the wall, and pin marks from where pictures were hung. The reality is, people have to live and be comfortable. But we want to make sure they haven't mounted large televisions with anchor holes. You don't want to see doors that were torn down or kicked in. That's damage, not wear and tear. The checklists help you determine the difference between normal wear and tear and tenant negligence.
Conduct Regular Inspections
Make sure yo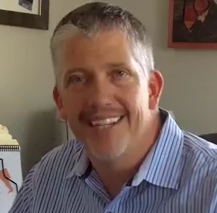 u do regular inspections. If you're going to hire a property management company in Salt Lake City, see how many drive-by inspections and interior reviews they do. You want them to get out there as often as possible.
These are things to be thinking about as you move through the property management experience in Salt Lake City. If you have any questions about tenant damage or anything pertaining to professional management, please contact us at Property Solutions of Utah.