There's an age-old question among landlords and investors: should you hire a professional property management company, or take care of your rental property yourself? There are a lot of different questions you need to ask yourself, so put together a pro and con table to decide the best course of action for you and your property.
Reasons to Hire a Salt Lake City Property Management Company
The first thing you should think about is your location and the location of your investment property. If you live an hour or more away from the property and you have to commute there, it's going to be difficult to respond quickly to emergencies. Think about how your time is allocated as well. If you have a busy work schedule that takes 50 or 60 hours of your week, you may not have time to devote to managing your property. If you get home from a long day of work and your tenant calls because the air conditioning is not working, you'll be frustrated. The last thing you'll want to do is drive out to the property and look at the air conditioning. So you probably won't fix it right away. The next day, you'll have to find a vendor who can take care of it for you. Think about these things when you're deciding whether to hire a professional manager.
Does it stress you out? If you want to spend the weekend with your family but you need to take care of a broken sprinkler line at your rental property, you might feel stressed. In these cases, hiring a Salt Lake City property management company can be useful to you.


Reasons to Manage On Your Own
If you do live close to the property and the commute is not an issue, you might be better positioned to manage on your own. Maybe you have a flexible schedule or you're semi-retired and you like working on the property. In these cases, you have an argument to self-manage your property and not pay someone to do it. In Utah, the average cost to manage a single family property is between 8 and 10 percent of the rent you collect. So if rent is $1,000 a month, you'll pay $80 to $100 per month in management fees. Apartment complexes are different and the cost is around 2 to 4 percent of the collected rent every month.
The final point to keep in mind is that property management companies have different fee structures. There's often a leasing fee, and sometimes you'll find a maintenance fee, a vacancy fee, or a set-up fee. When you're doing your due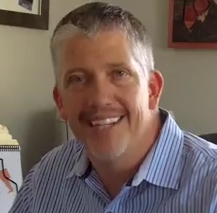 diligence, take the time to really investigate. Make sure you're working with a professional company that is transparent with all their services and charges. You want to understand how your property is performing at all times.
If you have any questions about property management in Salt Lake City, and whether you need a professional manager, please contact us at Property Solutions of Utah.