We are asked by landlords nearly every day how much to charge for rent. They want to know how much money they can get from their rental property, so today we're talking about how to set that price and how to advertise your home.
How Much Can You Rent a House For? Data and Statistics
In a real estate transaction, when you buy or sell a home, Realtors use the Multiple Listing Service – the MLS. We are required to put accurate information into that database. So, if a house sells for $267,000, we have to put on the MLS that it sold for $267,000. Unfortunately, in the state of Utah, we are not required to disclose or enter information into a database that reflects how much a property rents for. So, there's some ambiguity when it comes to setting a rental price. There are great sites out there that pull data from rental sites like Zillow, HotPads, Rentler, and all the others. They compile this information and give you a pretty good idea of what you can rent your place for. I'm a fan of looking at what's currently out there for rent rather than historical data. You need to know the competition. If we have a home in Cottonwood Heights that we're going to list for $1,500 or more, what else is out there that someone else might choose before they rent our home?
Determine Your Rental Price
First, we have to think about what you need out of the house. That includes your mortgage loan, taxes and insurance, and other expenses. You can consider what you need to earn to cover those things. Find the bottom dollar and see if we can rent it for at least that. Once we have done that, we look at what's available on the market. I like to be hands-on, so we work directly with our owners to come up with a rental price.
Rental Advertising and Craigslist vs. Rentler
We have a lot of clients out of state and even out of the country. Outside of Utah, Craigslist is a strong arm when it comes to rental advertising. But Craigslist is not that popular here in Utah. We have KLS.com, which has partnered with Rentler, and that's where most of the rentals are found out here. We also list our properties on Craigslist, but we like Rentler better. We also syndicate all our listings, so when we manage your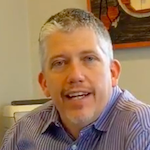 home we get it out to over 50 different rental websites. Remember that Craigslist is not as powerful here, and there is no real science in setting a rental price for your property. We like to gather data from a lot of different sources, and then use that information to find you the
best tenant possible
.