People who are looking for professional management services call me with questions a lot, and today I'm taking some time to answer a few of the most frequently asked questions.
Property Management FAQ: Are you an independent company or part of a national chain?
Our company is independently owned, and we belong to the National Association of Residential Property Managers. That's important because it's a great community, and owners of property management companies all across the country subscribe to this service. It's expensive, but the resources and education we get from it are invaluable. We are in the know, and we understand the legislation being proposed, and we understand fair housing and anti-discrimination laws. So, we're a small and independent local management company that participates heavily in national organizations.



Property Management FAQ: Who is the owner?
Me - Jason Wolf. I am the owner and the broker here, and I make the decisions. I work with a staff I trust dearly, and I couldn't do anything without them. We're a great team. We all own our own investment properties, so we know how to answer questions. We are also licensed real estate agents. We have a great team, and I'm super proud of them.
Property Management FAQ: Do you send monthly statements?
We do send monthly statements. Our
software
is Appfolio, which I believe is the leading software provider in the property management industry. It's expensive, but we believe in doing things right and investing in top vendors and partners. As an owner, you can log in and download financials whenever you want. You'll be able to see work orders and maintenance items. Everything is there, and you can see each dollar that touches your account.
Property Management FAQ: Do you inspect a property before renting it out?
We do a number of inspections, including move-out and turnover inspections. Once the tenants have moved out, we go through the property and decide what needs to be done. We talk about how to improve the property and what needs to be done before a new tenant moves in. You can see samples of our inspection reports on our website. We make sure our tenants sign the move-in inspection report. This creates the baseline. We also do midterm inspections and move-out inspections. These are chronological inspections that build off each other. We see improvements and deteriorations as we inspect, and that helps protect the security deposit and the asset. We also drive by the property occasionally to make sure the grass is green and there aren't any cars having their transmissions changed on the front lawn.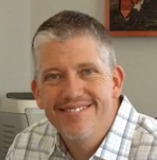 These are a few of the common questions we often get asked. Feel free to call me and ask any other questions yourself. If you'd like to talk about
property management in South Jordan, UT
, please
contact us
at Property Solutions of Utah.