On our previous blog about tenant screening, we discussed the importance of screening tenants, setting rental criteria so you can protect yourself from discrimination lawsuits, and the federal fair housing guidelines. We talked about everything that the law said we need to be doing. There's more to screening than just following the law. Knowing how to screen a tenant includes personal interaction. Whether you're with a property management company now, you're looking for a property management company, or you're managing on your own – there are a few things to be mindful of.
Onsite Tenant Screening
This is a people business. There are a lot of management companies that are doing remote showings. You get a code for the lockbox on the property, and the tenant gets the code, and they can let themselves into the property and look at it themselves. Here at Property Solutions of Utah, we own rental properties ourselves. We understand the challenges of being a landlord. We are also licensed real estate agents in the state of Utah. Every time we show a property, we have one of our agents there in the property with the prospective tenants. Tenants can say whatever they want on their applications. It's not always accurate or honest. So, we find that with onsite tenant screening, we can get more information than we'd ever get through a questionnaire.
Pay Attention to Details
For example, if we have a no smoking policy and the tenant walks up to the door smelling like smoke, we have to assume they probably smoke. Or, if we have a no
pet policy
and while we're walking through the property the child with a prospective tenant talks about where Fido the Dog's kennel will go, we learn that tenants aren't necessarily telling the truth when they say they have no pets. Being there and paying attention makes a difference. Use some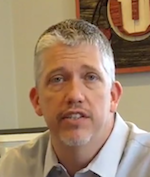 salesmanship when you're showing the property. Point out the features and benefits. Look, listen, smell, and you'll find out more about that tenant on the property than you will with an application.
Be aware of the value of onsite tenant screening. Following your rental criteria is critical, but you can also trust your instincts. If you have any questions about screening or anything regarding
West Jordan property management
, please
contact us
at Property Solutions of Utah.