The importance of technology in property management cannot be overstated. In today's day and age, technology makes it a lot easier to communicate and to handle day to day functions. Don't misunderstand: I'm not saying we don't need to communicate with people on an interpersonal level. We still need to meet each other in person and talk on the phone, but I'm excited about the use of technology, especially in property manager. It can help us accomplish so much more, and we can do it quickly.
Technology Resources: Software and Services
If you're an owner or a property manager, or you want to invest in real estate, there are a lot of resources that can help streamline your effectiveness. You can find services and software that includes collecting rent, communicating with tenants, communicating with owners, and keeping your documentation organized. You can find software that will help you text an entire apartment complex with one message. One email can be delivered to all your properties. You can use technology to accept credit cards, collect rent, and stay in contact.
Technology and Communication
Previously we talked about tenant communication. Technology is part of improving communication. Use the available technology. It's reasonable, and there are great companies that can help you. Take advantage of programs for maintenance resources, accounting based software, outsourced tenant screening and applications. You can use merchant accounts to accept credit cards for rental payments. Do some research and look for services that can save you headaches and time. You can get some technology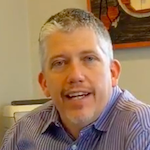 help with some of the great organizations out there like the Utah Apartment Association, the National Association of Residential Property Managers, and other great resources. You'll find leases, documents, and anything you need.
If you have any questions about technology in property management, we'd be happy to help you. Contact us at Property Solutions of Utah, and we'll tell you everything we can about property management in West Jordan.