On our list of frequently asked questions is one that is really important. It involves your tenant's security deposit and what you should do if there's a landlord deposit dispute over what you might withhold. Here's the scenario from a landlord who needs help:
My ex-tenant said he left the property clean, but I had to pay to have it cleaned up. Now they are disputing the deposit accounting and the disposition letter I provided within 30 days. What do I do?
Move In and Move Out Documents
Clean is a very subjective word. The best way to protect yourself and explain your security deposit return is with a move in and move out form. You also want to take pictures of the property before and after the tenancy. If they dispute charges for cleaning, and take you to court, before and after photos and a checklist will make the case a slam dunk for you.
Leaving the Checklist with Tenants
There's something we do that makes us unique, and we think you should do it too. Property management companies will often have a one or two-page checklist for the move in process. It allows you to go from room to room to note if there are stains in the carpet, paint imperfections, etc. A lot of property management companies will leave the checklist with the tenants and give them the opportunity to note any other issues on the checklist. That's problematic. It gives the tenant 10 days to be in the property and mark down whatever they want to get their deposit back later.
Conduct the Inspection with the Tenants
We take the rental car approach. Our leasing agents meet the tenants, give them a gift basket, introduce themselves, and hand the tenants the keys. Then, together they go through the house with the checklist and mark off any problems together. Everyone is accountable. Our tenants sign the checklist and our leasing agent does as well. There's no question that everyone saw the same property condition.
Move Out Checklist
Thirty days prior to moving out, we send our tenants a cleaning checklist that they need to sign. If we need them, we will have the original checklist, the cleaning checklist, and no questions about what was expected when the tenant moves out. When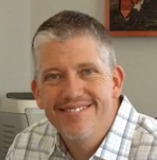 you go to deduct from the security deposit, there are no disputes. If you go to court, you'll be protected.
If you have any questions about West Jordan property management or you'd like to look at our checklist, please don't hesitate to contact us at Property Solutions of Utah.