With over 10 years of real estate and Utah property management experience, I have heard and answered a lot of questions about operating a rental property. Today, we're going to discuss a few of those questions that I hear most frequently.
Do I Need a Business License to Rent my Property?
This is something you definitely need to know before you begin renting out a home, and the basic answer is - most likely. Many major cities in Utah require licenses for all landlords. However, a small number of cities don't require licenses on small properties like duplexes and single family rentals. If you need a list of cities that do require licenses, reach out to us and we can tell you if you need a business license to operate a rental property in your area.
How Many Smoke Detectors Are Required in a Unit?
Usually, you need to have one in each bedroom and one in an adjacent hall. There also has to be one smoke detector near the furnace and the water heater, one near the kitchen, and one on every floor. Often when people hire us, we go into the property and the first thing we notice is that smoke detectors are inoperable or they've been taken down or the battery is dead. When managing your own property or hiring a Salt Lake City property management company, pay attention to these smoke detector requirements.
What if a Tenant Won't Let Me In?
When your lease explains that a tenant must allow you on the property with proper notice, not allowing you in would be a contract violation. Make sure that your lease agreement is strong. We have talked about that in other blogs, and we've also discussed how to handle a contract violation. Serve a Three Day Notice to compel the tenant to let you in or begin the eviction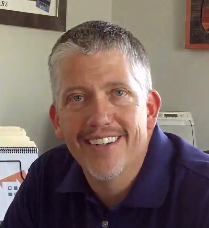 process.
These are some of the most interesting questions we answer as a property management company in Utah. If you'd like to see our complete list of Frequently Asked Questions, please contact us at Property Solutions of Utah.